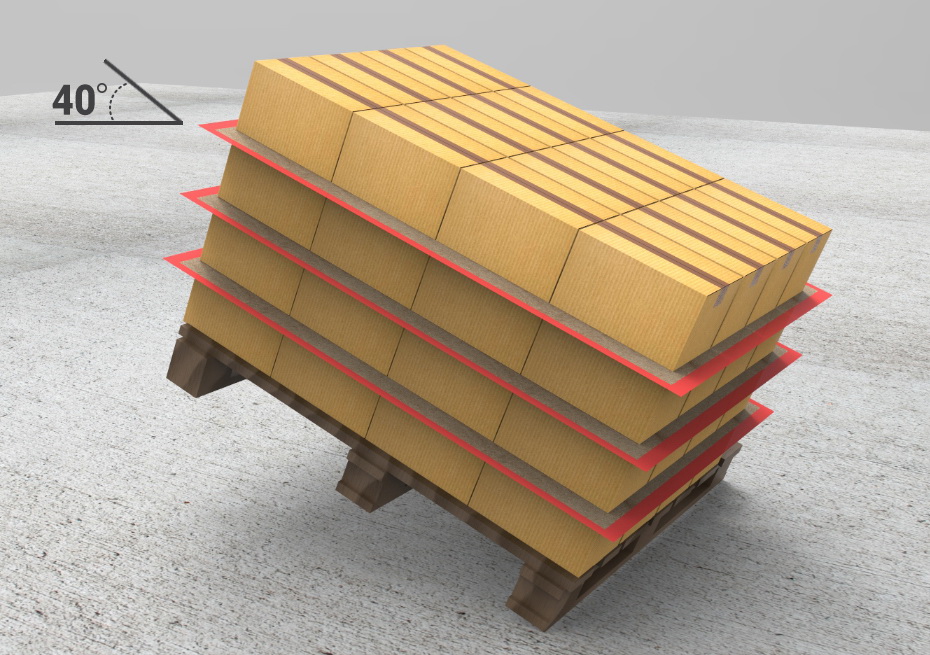 İpekoğlu Anti-Slip Paper
Non-slip paper is an intermediate layer produced with special materials in order to ensure that products palletized in the logistics departments of manufacturing companies do not slip. Anti-slip papers used between product layers provide an excellent solution for stabilizing and protecting various packagings such as cardboard and nylon.
İpekoğlu non-slip papers are produced in the desired weight and dimensions in line with the demands of our customers. Our products have a 40-45 degree retention feature that prevents slippery on all kinds of packaging surfaces.
Contact Now
Product Features:
Environmentally friendly and suitable for 100% recycling.
Suitable for food packaging.
It has the feature of being reusable in in-warehouse transfers.
Provides a high level of retention compared to normal paper separators.
Double-sided.
Offers automatic and manual application.
Produced with the highest quality materials but economical.
Product Benefits:
Ensures that products remain stable on pallets while being transported and stored.
Reduces or completely eliminates the use of Stretch Wrap by 50%.
By preventing loss and damage to products, the company significantly reduces costs.
Minimizes the loss of space in storage areas.
Provides waste reduction.
Thanks to its protective surface, it prevents scratches and jolts.
Increases the prestige of your company as it prevents damage to your products and load slippage.